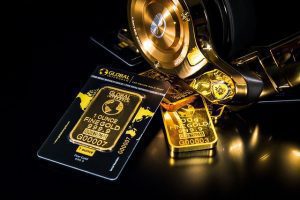 When you want to sell something, or in any negotiation in general, you are faced with a small battle and your enemy is always the interlocutor you have to turn to close the deal.
In your specific case, when you want to sell gold, the enemy side buys gold, and the battle you have to win is to get the best valuation for your used gold.
How To Win The Battle?
First, you have to know yourself. And by yourself, of course, I'm referring to your precious metal.
Simple, trivial questions, such as " how much gold did you bring me?" or "is everything 18 karat?"
Do you want to know how many answer me? Maybe 1 in 10, and believe me I keep very wide!
Indeed, it is often the customer who asks me if those transparent stones are diamonds or zircons; or he is amazed when I tell him the amount I offer him for his gold.
Didn't you think it was worth that much?
You ALWAYS need to know what you are going to sell!
I say it for you! As far as my shop is concerned, nothing changes whether you know it or not, but I can assure you that very dishonest shopkeepers have to GET ENRICHED on what I good-naturedly call "the ignorance of the customer".
If you bring gold to sell without having any idea how much it weighs, how do you know if it is 80 g as the shopkeeper tells you, and not 95 g?
This is the first step and it is FUNDAMENTAL to get the most value out of your used gold.
If you don't, if you can't answer these simple questions, stop reading this article, go to the gold shop that advertises on the radio, and then let me know if it pays you the amount it advertises! (yes, yes, why not…)
While crucial, this step alone IS NOT SUFFICIENT to win this battle.
Indeed, Sun-Tzu says that in addition to knowing yourself, you must know your enemy.
I'm not suggesting that you secretly follow the owner of the gold shop (there is a crime for this..stalking), what I'm telling you is that you need to know every aspect of the gold shop activity starting from the MANDATORY expenses that every shopkeeper must bear.
It is important to know these aspects. If you understand how the entire supply chain works, including the costs that the shopkeeper has to bear, you will see that it will be impossible for you to fall into the traps of dishonest shopkeepers and you will easily be able to distinguish honest gold buyers from those who are not.